GALLERY
---
Home
Intro / Basics
Reviews
Comments
Rules / Hints
Educational
Products
Gallery
Shows
Press
FAQ
Links
Order
Contact
---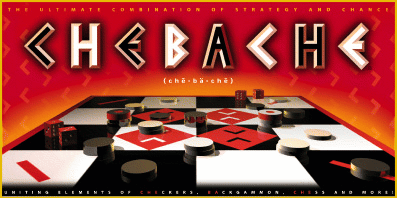 Chebache®
Photo Galleries!
Selected photographs from various Game Fairs,
Conventions and Trade Shows where Pardee Games has had the pleasure of introducing Chebache®:
---
Please click on the thumbnail of your choice to view more pictures of the event in question:
Spiel 2001
(International Spieltag)
-- In Essen, Germany
GenCon Game Fair 2001
(Milwaukee, WI, USA)
Origins Game Fair 2001
(Columbus, OH, USA)
GenCon Game Fair 2000
(Milwaukee, WI, USA)
Passing the Torch
Educating for the Future
NY State LEAH's
(Loving Education At Home)
16th annual
Homeschooling conference,
(Syracuse, NY, USA)
Spiel 2000
(International Spieltag)
One of the largest public game shows
in the world! (Essen, Germany)
Contributed Photos
Here's your chance to have
your picture on our website!
Please stay tuned! We'll post more photos periodically.
---
Chebache
®
is a registered trademark of Pardee Games.<!BR> This website & all contents Copyright © 1997-2014 Pardee Games. All rights reserved.
Chebache is protected by U.S. Patent #'s 5,791,650; 6,062,562; D384,376.
Last modified Sat. Jan 16, 16:48:45:2014; Q's & comments: info@chebache.net