CONTACT
---
Home
Intro / Basics
Reviews
Comments
Rules / Hints
Educational
Products
Gallery
Shows
Press
FAQ
Links
Order
Contact
---
Read our
privacy
policy.
Click to join!

The Chebache egroups list provides a forum for discussion with others around the world.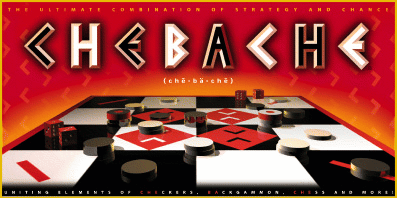 Your comments and feedback are greatly appreciated!


There are several ways you can contact us:

-- Via "Snail Mail", Phone/Fax, or Email:

Pardee Games
P.O. Box 69
Ithaca, NY 14851
Tel. / Fax #: (607) 272-4718
Email: PardeeGames@chebache.net
If you wish to share your thoughts, please consider adding to our Comments or FAQ pages to aid the broader Chebache online community. You can help us expediate the posting of your thoughts by requesting that your comments be considered either for our Comments page or the FAQ page. Thanks!
Once posted it is our policy to at least include your name. Posting your email address is optional and will not be posted, unless you specifically request to have it added.
Additionally, we're compiling a Pardee Games email list for the purpose of notifying Chebache fans of news (for example, the upcoming online Chebache tournaments). Please note whether you would like to be added to our list.
---
Chebache
®
is a registered trademark of Pardee Games.
This website & all contents Copyright © 1997-2014 Pardee Games. All rights reserved.
Chebache is protected by U.S. Patent #'s 5,791,650; 6,062,562; D384,376.
Updated: Sat. Jan. 16, 17:15:42, 2014; Q's & comments: info@chebache.net